How to get Paid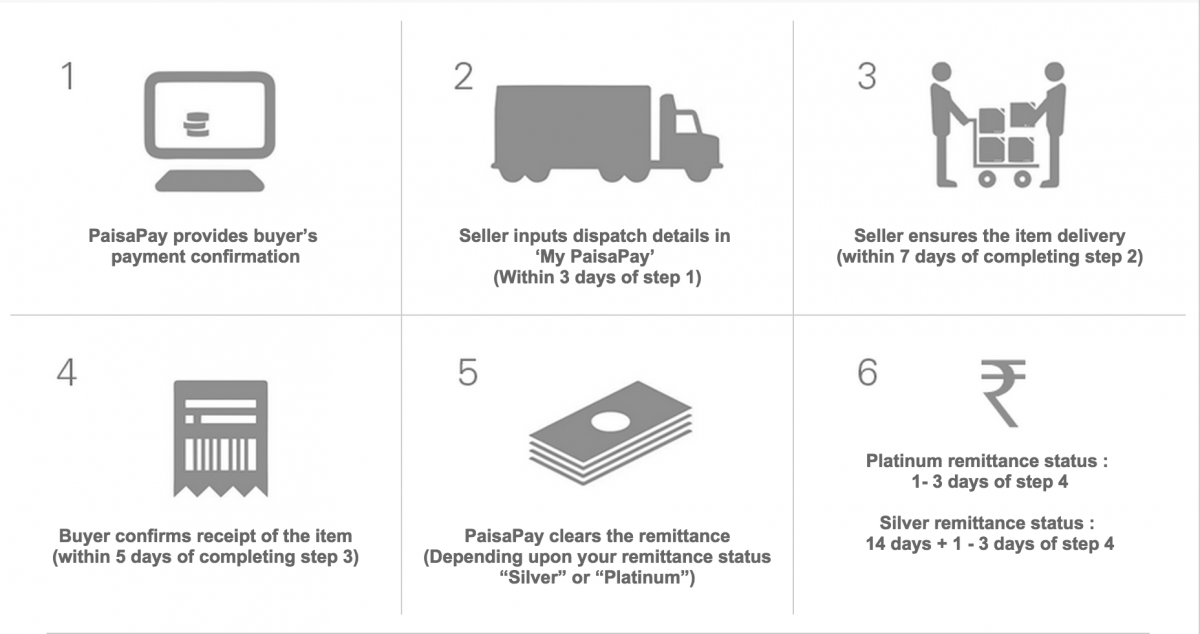 1. Item gets Sold
Once your item gets sold, you will receive a confirmation of the buyer's payment confirmation via email from PaisaPay.
2. Ship Your Item
Once you receive the payment confirmation email from PaisaPay you need to ship the item to the buyer.
Make sure you ship the item within 3 days from the purchase date and enter the correct shipping details in 'My PaisaPay'.
3. Deliver The Item
Use a reputed Courier Company to deliver the item.
Track your item and ensure it is delivered within 7 days.
4. Receive Item Receipt Confirmation from Buyer
eBay waits 5 days for the buyer to confirm the item receipt else treats the item as delivered.
5. Paisapay clears the remittance
Paisapay transfers your money to your registered bank account.
6. Get Paid
Depending on your Remittance status your amount will be reflected in your bank account.